About Cartagena Colombia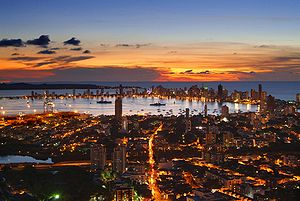 Cartagena Colombia will give you the full Latin American experience without dealing with the long trip. Cartagena is just three hours flight time from Miami. Here is a quick overview of the exciting attractions the city has to offer!
Accommodations – Consider this before you book a hotel
The hotels and apartments in Cartagena offer a great combination of comfort and convenience. Always located near the water, you will be close to the action no matter which option you choose. We suggest using Cartagena Apartments (cartagenaapartments.net). See the link for a selection of great, fully furnished, American-owned accommodations, many with ocean views.
Fun in the Sun
One big appeal to Cartagena is the beach and the islands off the coast. For the really incredible beaches you need to head to some of the islands off the coast of Cartagena. Purchase a ticket and jump on one of the boats going to Baru Island and when the boat docks, head to Playa Blanca. Enjoy the sand then hop into the water and go snorkeling.
Another great island to visit is Isla Rosario. If you scuba dive, this is the place to go. You can buy tickets in dive shops in Bocagrande and the Old City.
Cartagena Dining
After your adventures, relax with some delicious Colombian food. Head to Juan del Mar for some tasty seafood, or Monte Sacro.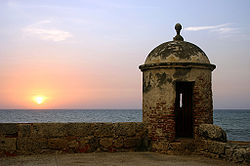 How about trying ceviche along with Italian dishes? Strange mix, but surprisingly, they go very well together. Learn more about Cevicheria Trattoria Donde Wippy, and see the menu, here: http://www.cartagenainfo.com/cevicheriawippy/menu.html
Also, try the Argentine restaurant Quebracho and sink your teeth into one of the best steaks you'll find in Cartagena.
Sites to See
The Walled City is a great place to shop, visit museums, take a carriage ride, and eat. Plan your trip so you have enough time to thoroughly visit the area.
Also be sure to visit the San Felipe de Barajas Castle. You can actually explore the incredible tunnels underneath the castle!
If you have some extra time, take a trip outside of Cartagena to Volcan de Lodo El Totumo (Mud Volcano). The Volcano is about 50 ft high. Just climb the steps to the top and have a great time!
Cartagena also has many museums, cathedrals, and other fun attractions that will fill your days in Colombia!